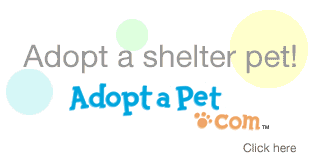 ---
Adoption Forms

If you are interested in adopting one of our available pets, please complete the application below. One of our Adoption Coordinators will get right back to you! Thank you for considering a shelter animal for a forever friend!
Cat Adoption Form
Dog Adoption Form
Lost Pets and Lily Alerts
Contact POA Animal Control at 922-6547, and for additional help finding your pet, send information for a Lily Alert - see below. We will help you publicize the pet in the Village and give you other tips on finding your pet..
If a pet is missing, immediately call animal control at 922-6547. To expand the coverage, call the AWL at 915-9337 and ask to participate in the Lily Alert program. The volunteer on duty will instruct the pet owner as to the procedures involved. Or, email a photo, description, and contact information to lilyalert@hsvawl.org. Once initiated, the pet's description and contact information will go out to those receiving the alerts.
To be included in Lily Alert email list, send your email address and we will add you to the list lilyalert@hsvaw.org.
We are an all volunteer 501(c)(3) nonprofit rescue organization which works in conjunction with the HSV Property Owners Association Animal Shelter. Our mission is to place all rescued/surrendered adoptable companion animals into loving homes and to prevent the overpopulation of unwanted animals.
Donate Online: Click here to donate online with your credit card.



Print Donation Form: Click here to complete the form, print, and mail to the address shown on the form.


Champions Program: Click here to donate quarterly or annually online with your credit card.


Shop Online: When you shop online, you have two ways to give to AWL without spending a penny more. The iGive and Smile programs support charitable organizations by contributing to the group you choose. The donations come from the company whenever you shop online at a business that cooperates with the program. Thousands of businesses do, so it's a bonus for those who shop online.
iGive: Go to iGive, sign up, and choose Hot Springs Village Animal Welfare League. Over 1,700 online stores donate a percentage of your purchase to attract your business and repeat shopping.
Amazon Smile: Go to Smile and select Hot Springs Village Animal Welfare League before you begin shopping. Then every eligible purchase at smile.amazon.com will result in a donation.
Found Pets
These pets are admitted to Animal Control or rescued through other community sources and may be someone's lost pets. Their photos are posted, so please contact Animal Control if you may be the owner or have information that may help reunite a pet with its owner: 922-6547.
---
Membership Meeting
We hold four membership meetings a year, on the third Thursday of February, May, September, and November. Everyone is welcome.
Next Meeting: Thursday, September 21, 2017

Time: 2:00 - 4:00 p.m.

Location: Coronado Community Center, Room 6

Program: TBD
---
Puttin on the Dog. . .and Cat
Tuesday, September 26, 2017
Details soon.
---
Girls Gotta Howl - a Fun-Filled Success
The 2nd Girls Gotta Howl sold out, 315 tickets, yielding a packed ballroom. The evening ended with a profit of about $6,000 and guests leaving with howling memories of food, drink, dancing, style show, auctions, dogs and cats on display, and friends. Extra thanks to Lori McMinn for her photographic expertise and to Larry Wilson for compiling a show: GGH Video
Angela Nickols models


Thanks to RE/MAX HSV for sponsorship
.
Cheapendales (Keith Keck, Craig Annen, John Fitzpatrick, Irby McCollum, Craig Rickerman