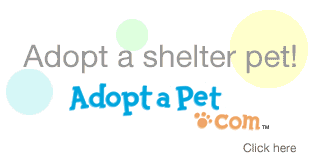 ---
Adoption Forms

If you are interested in adopting one of our available pets, please complete the application below. One of our Adoption Coordinators will get right back to you! Thank you for considering a shelter animal for a forever friend!
Cat Adoption Form
Dog Adoption Form
Lost Pets and Lily Alerts
Contact POA Animal Control at 922-6547, and for additional help finding your pet, send information for a Lily Alert - see below. We will help you publicize the pet in the Village and give you other tips on finding your pet..
If a pet is missing, immediately call animal control at 922-6547. To expand the coverage, call the AWL at 915-9337 and ask to participate in the Lily Alert program. The volunteer on duty will instruct the pet owner as to the procedures involved. Or, email a photo, description, and contact information to lilyalert@hsvawl.org. Once initiated, the pet's description and contact information will go out to those receiving the alerts.
To be included in Lily Alert email list, send your email address and we will add you to the list lilyalert@hsvawl.org.
Found Pets
These pets are admitted to Animal Control or rescued through other community sources and may be someone's lost pets. Their photos are posted, so please contact Animal Control if you may be the owner or have information that may help reunite a pet with its owner: 922-6547.

Click here to join or renew your membership online with your credit card.
Donate to AWL
We are an all volunteer 501(c)(3) nonprofit rescue organization which works in conjunction with the HSV Property Owners Association Animal Shelter. Our mission is to place all rescued/surrendered adoptable companion animals into loving homes and to prevent the overpopulation of unwanted animals.
Donate Online: Click here to donate online with your credit card.



Print Donation Form: Click here to complete the form, print, and mail to the address shown on the form.


Champions Program: Click here to donate quarterly or annually online with your credit card.


Champions Program: Click here to print. Complete and mail to the address shown on the form.
Shop Online: When you shop online, you have two ways to give to AWL without spending a penny more. The iGive and Smile programs support charitable organizations by contributing to the group you choose. The donations come from the company whenever you shop online at a business that cooperates with the program. Thousands of businesses do, so it's a bonus for those who shop online.
iGive: Go to iGive, sign up, and choose Hot Springs Village Animal Welfare League. Over 1,700 online stores donate a percentage of your purchase to attract your business and repeat shopping.
Amazon Smile: Go to Smile and select Hot Springs Village Animal Welfare League before you begin shopping. Then every eligible purchase at smile.amazon.com will result in a donation.
Walk for a Dog: You walk your dog anyway. Now every time you walk your dog (or a virtual dog), they donate to HSV AWL. Treadmills don't count.
Get the app at WoofTrax.com and take your Walk for a Dog Everyday.
---
Annual Meeting and BOD Elections
November 16, 2:00
Coronado Center Room 6
Members and visitors enjoyed hearing from Susan Borne, Associate Director of Philanthropy for The Nature Conservancy, which owns John A. and Mildred B. Cooper Preserve inside HSV. It includes a nature trail in 123 acres for all to experience.
Also, members voted on Board of Directors positions, and all three candidates were re-elected:
Place 6:
Nancy Harlan, 2nd Vice President
Place 7:
Janet Kincheloe, Secretary
Place 9:
Angela Nickols, At-Large
Thanks to all who voted, either in person or by proxy, as we successfully reached our quorum so the election counted.
---